Sussex Summerlin MC Limited Partnership (the "Fund") is a limited partnership created to provide 100% of the equity required for the development and lease up of Summerlin Memory Care (the "Residence"). The focus of Sussex will be to construct and operate the Residence, a 60-suite (80-bed) Memory Care residence situated in the Northwest quadrant of Las Vegas, Nevada. The Residence will be located near the University of Nevada and the North Las Vegas Airport, while having access to shopping, restaurants, and medical facilities within close proximity.
Features of the Residence include:
Home-like atmosphere as opposed to hospital-like Long-Term Care ("LTC") nursing homes
Skilled staffing and specialized programming to ensure the highest level of service
Feasibility report from CBRE indicates strong demand for a Memory Care facility in the prime market area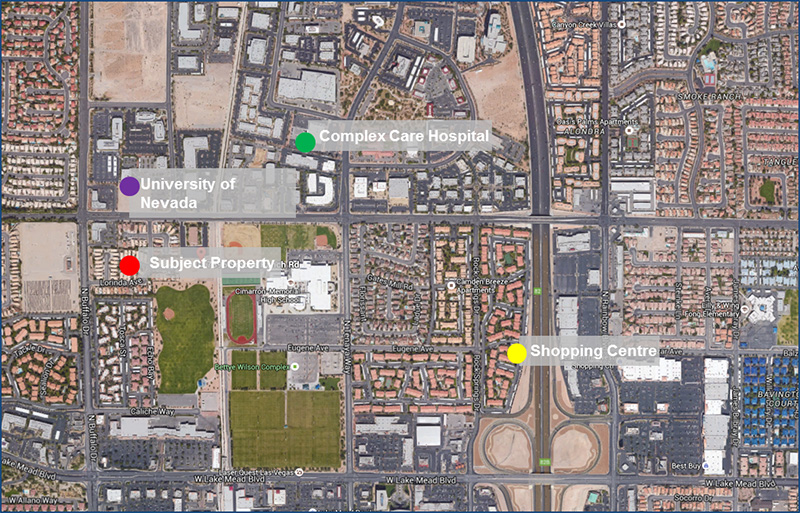 Building Specs:
Stand-alone Memory Care building
One story, wood frame
Gross floor area of 36,274 sq.ft
60 suites (80 beds)
Strength and Opportunities
As per CBRE's appraisal report on the subject property, the prime market area (PMA) was found to have levels of high occupancy and low penetration rates.
Market characterized with having strong occupancy levels, stable rent growth, and healthy absorption rate.
Implied Demand Supply Ration ("DSR") is 4.8 in 2015, based on total existing supply of 124 units and net surplus demand for Memory Care services of 488 units.
Strong and central location – situated near major amenities and transportation routes.
Management
Significant depth of management experience from Sussex Retirement Living
Avenir, the development partner, has over 15 years of seniors housing development experience
Memory Care is the fastest growing segment of senior care in the United States. Typically, seniors suffering from Alzheimer's or other forms of dementia have been cared for in government-funded Long Term Care (LTC) facilities, otherwise known as nursing homes. Almost all seniors living in LTC suffer from some form of dementia.
The need for memory care residences is projected to increase substantially as the number of seniors diagnosed with Alzheimer's disease is expected to rise from 5.1 million in 2010 to 13.5 million in 2050 (according to estimates from the Alzheimer's Association). Some private retirement homes have started building or converting a portion of their residences to "Memory Care" use, creating a section that is secured and with separate staff, lounges and dining areas.