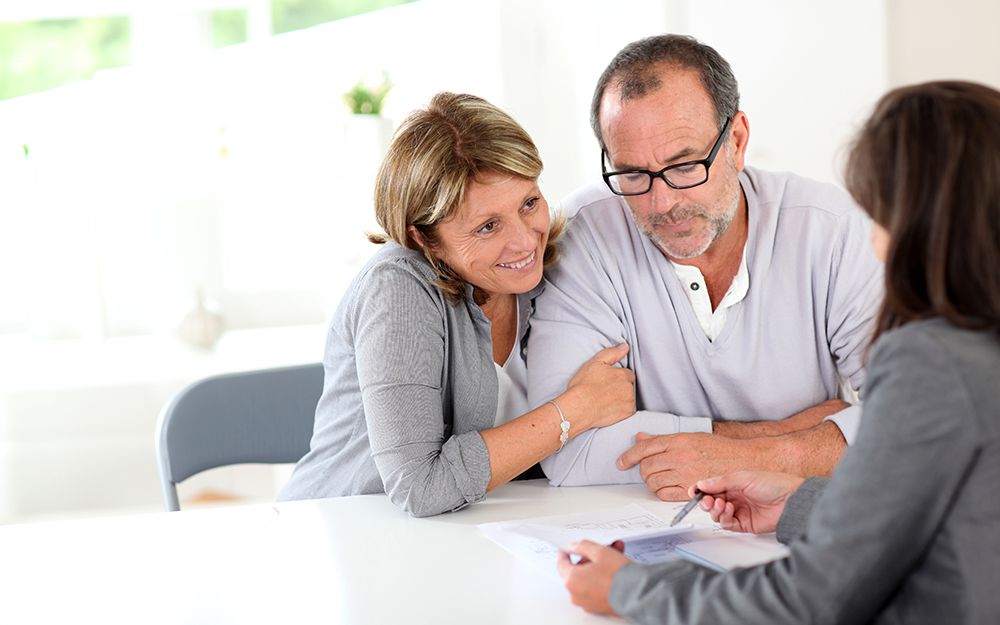 Social & Ethical Investing
Sussex and its partners feel strongly about creating a socially responsible investment opportunity within the communities in which they work. By creating a socially conscious, community-minded culture, Sussex Retirement Living provides a sound, robust, and ethical investment position that practices environmental stewardship, diversity, and consumer protection at every level.
Sussex Retirement Living and its associates meticulously groom the markets, identifying those with the greatest demand and develop high quality, functional residences for today's seniors. The design is tailored to better care for residents suffering from dementia, while creating an impeccable, resort-like residence at an affordable price.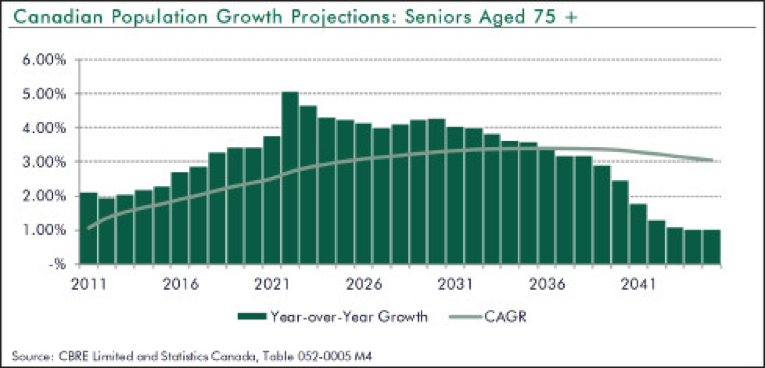 Why Seniors Housing?
persons aged 65 years and older in Canada than children aged 0 to 14 years.
Nearly one in six Canadians were at least 65 years old.
The Canadian population aged 65 and older grew 3.5% in 2014/2015. This is approximately four times the growth rate of the total population.
Since 2011 most of the accelerated growth for this age group is attributed to the first members of the baby boom generation (persons born between 1946 and 1965) .
On July 1, 2015, 18.2% of baby boomers were aged 65 years and older.
Source: Canada's Population Estimates: Age and sex, July 1, 2015. (Statistics Canada)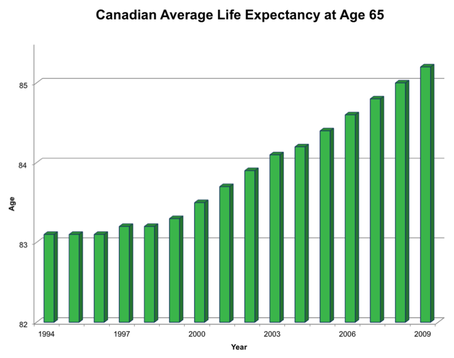 Other factors driving strong demand for seniors housing include:
Undersupply of Long-Term Care Facilities: Pressures on the public healthcare system have resulted in an undersupply of Long-Term Care facilities. From 2005 to 2007, the waiting list in Ontario increased by 75%, while supply only increased by 3%.
Increased Willingness to Pay: As compared to their parents, the Baby Boomers have a far greater willingness to pay for additional services and amenities. The Baby Boomers are also familiar with the cost of seniors housing as they have been through the residence and care selection process for their parents.
Increased Life Expectancy: As the diagram on the left illustrates, life expectancy is increasing. This is expected to extend the average length of stay of residents in seniors housing properties, and therefore increase overall demand.
Types of Retirement Homes:
Private Pay
Independent living – is a residence designed to support seniors who live independently but benefit from living in a supportive setting with prepared meals, access to housekeeping services and medication services.
Assisted living – describes the services provided to a senior who requires help with one or more daily living activities such as bathing, grooming, eating, dressing, and toileting.
Memory Care – a residence designed specifically to address the unique needs of a resident with Alzheimer's or other form of dementia. Challenges experienced as a result of dementia include loss of memory, wandering, anxiety and/or changes in personality, mood, and potentially disruptive behaviors.
Government Assisted
Long term care – a residence designed to provide medical and support services for seniors who require the highest level of care due to physical and/or cognitive challenges.
CBRE, the world's premier full-service real estate company, estimates that the Canadian seniors housing market needs:

50,000 new suites (425 new residences) over the next 10 years.
325,000 new suites (2,700 new residences) over the next 50 years.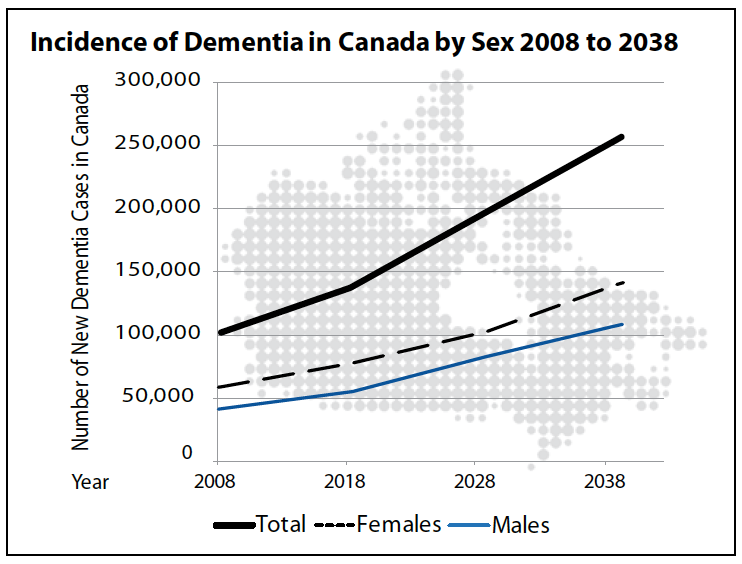 Why Memory Care?
Memory Care is a relatively new type of seniors housing property in Canada that offers specialized care for seniors living with Alzheimer's disease and other forms of dementia. The demand for Memory Care facilities is significant, as nearly 3 out of 5 (57%) seniors in retirement homes have been diagnosed with dementia.
Independent Living ("IL") and Assisted Living ("AL") retirement homes are not equipped to care for seniors living with dementia and are often forced to evict these residents. Unfortunately, many are then placed on a waiting list for government-funded LTC until a bed becomes available. The seniors and their families are faced with undersupply of LTC beds (eg: between 2005 and 2012, Ontario's waiting list grew by 85% but beds only grew by 3%) and low quality of specialized care.
Canadian Statistics on Alzheimer's disease and dementia (http://www.cihr-irsc.gc.ca/e/45554.html)
In 2011, 747,000 Canadians were living with Alzheimer's or other forms of dementia
In 2031, 1.4 million Canadians are expected to have the disease
Dementia
Dementia is a terminal brain disorder that gradually impairs one's ability to think, remember and reason. Dementia requires specialized care as the disease brings about changes in personality, mood and behavior.
Facts about dementia
Alzheimer's disease is the most common form of dementia.
1 in 3 seniors die with Alzheimer's disease or another form of dementia.
Alzheimer's disease is the 6th leading cause of death in North America.
Alzheimer's disease is prevalent in 10% of seniors aged 75 to 84 years old and a staggering 50% of those older than 85.
Nearly 6 million people are living with Alzheimer's disease in North America.